Today I proudly present my first (and the only) videogame creation


My home made version of the popular
Columns
game programmed with
Amiga Basic 1.2
. Yeah! The included in the
Amiga Extras 1.3
disk.
It was developed and released in february 1994 when I just began my Computer science studies in the FIB (Facultat Informàtica de Barcelona).
I remember my sister totally addicted at it, I'm not joking...

So if you feel bored and you like the oddities launch
WinUAE
and insert
AmigaBASIC_Columns.adf
, you'll not regret.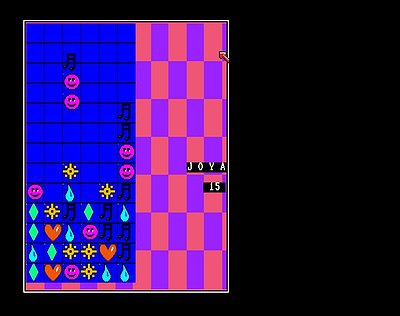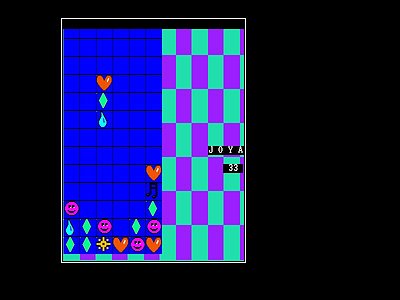 USER'S MANUAL
Once the disk is inserted the game is launched automatically.
Use the Amiga joystick in port 1 for control (WinUAE, by default, emulates it with the PC Numeric keypad).
Press Right Amiga+S to pause, any key to continue (The Right Windows or Home keys map to the Right Amiga key).
When the game finishes (GAME OVER) press Right Amiga+. and Righ Amiga+R to play again.
WARNING: For the game to function properly the 'Cycle-exact' WinUAE option in Setting/Hardware/Chipset must be enabled. And the A500 model is preferable.
Download
Links